Brad Friedel played professional football for four clubs before he signed for former Premier League winners Blackburn Rovers in 2000. Blackburn Rovers had won the Premier League title five years before the arrival of the American goalkeeper.
The United States international had left Liverpool after three years at the Merseyside club. He spent the majority of his career at Anfield as second choice behind David James and then Sander Westerveld. Before his career at Liverpool, Brad Friedel had played professional football at Brondby in Denmark, Turkish giants Galatasaray and Columbus Crew in his native America.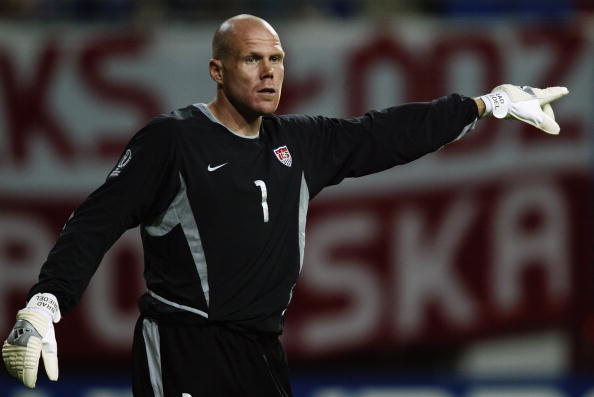 Brad Friedel signed for Blackburn Rovers in November 2000 on a free transfer and the club didn't have much problems with his work permit. He joined the club while Graeme Souness was the manager. Friedel played a key role for the club in the Premier League promotion-winning campaign at the end of the 2000/01 season.
Some of his most memorable performances in a Blackburn Rovers shirt include the 2-1 away win at eventual champions Arsenal in the league where he made several saves to lead his team to victory, the League Cup final with Tottenham Hotspur in 2002 and away game at Southampton. Those three games were played during the 2001/02 campaign.
Brad Friedel was named the Player of the Year at Blackburn Rovers at the end of the 2002/03 season after he earned 15clean sheets. His performance during that season earned him a spot in the Premier League Team of the Season.
In February 2004, Friedelbecame the second goalkeeper to score a goal in the Premier League after Peter Schmeichel in the league game against London team Charlton Athletic. His goal in the 90th minute made the game 2-2 for Blackburn Rovers before Claus Jensen scored seconds later to win the game for the hosts. Friedel and Blackburn Rovers were beaten 3-2 at the end of the game.