American football icon Brad Friedel has been focusing more on youth development on the back of his exit from New England Revolution in the Major League Soccer (MLS).Brad Friedel was named the New England Revolution boss in November 2017 and was at the club for 18 months before he was sacked in May 2019.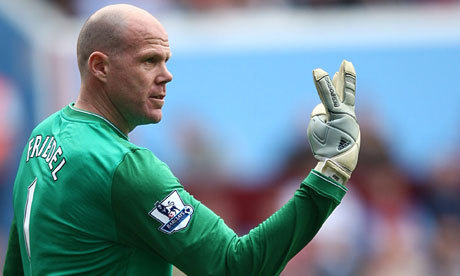 Brad Friedel lost his job after the club opened the 2019 season with two wins from 12 games under his watch. New England Revolution had a record of two wins, eight draws and two losses from the 12 MLS games before his exit. In total, he had a career record of 12 wins, 21 draws and 13 defeats from the 46 games managed by him.
After his stint with New England Revolution, Brad Friedel made the decision to turn to youths and that informed his partnership with NCE Soccer. The goalkeeping legend joined forces with NCE Soccer earlier this year to impact on the lives of the young players. Brad Friedel has been working with young players across all NCE Soccer venues and programs for several months. On his decision to team up with NCE Soccer, Brad Friedel expressed his delight at the opportunity towork with the young players and help them develop their goalkeeping skills.
Brad Friedel has been working with NCE Soccer goalkeeping coachLee Brosterin the development of a Specialist Centre of Excellence Goalkeeping Program for boys and girls at the various NCE venues. There are NCE venues in New England, mid-Atlantic and the New York Metro regions.
Brad Friedel is a true legend of the game in the United States of America whom he made 82 appearances for while he was still an active professional footballer. He represented his country at three FIFA World Cup tournaments and at two Olympic Games.